A decade ago, I didn't know my life would be as centered around gadgets as it is now. Now I run with headphones and iPod on, read on Kindle, watch movies on the smartphone and only writing is something that's still far off reach. All the tablets that are available in the present markets are good to use, but when it comes to serving the purpose of writers like, they fail miserable. I tried Blackberry playbook, iPad, HCL Me tablet and others, but none gave me the pleasure of typing on a keyboard while on a move. It was not until indiblogger launched this contest for Asus T100 that I figured that finally I had a device made just for me.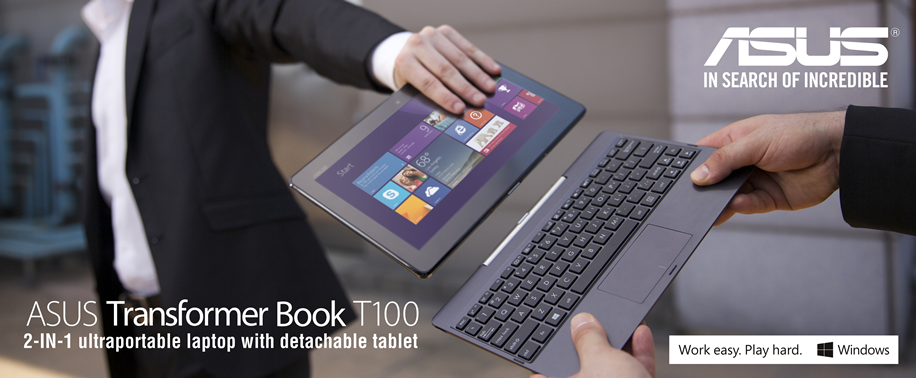 Every day I have to travel by metro to work for around 3-4 hours. I always craved for having a laptop or a tablet which made it easy to utilize that time for writing. The keyboard of T100 is such an essential feature that I found missing in most of the tablets of the current generation. It's one thing that is going to keep me hooked when I'm on the move. Now with T100, I shall be able to write for 4 hours everyday. Those four hours devoted for six months would allow me to have two books in a year.
Written for indiblogger's contest "Time to Transform"